News & Media
[3D PRINT] will actively showcase French 3D printing technology!
2019-05-23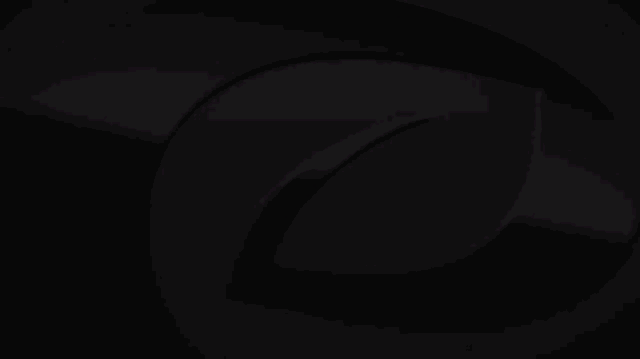 This year, a major fire broke out in Notre Dame de Paris, a world-class cultural heritage and art treasure. A raging fire destroyed the roof of this iconic Parisian building, shocking France and the world.
After the destruction of Notre Dame de Paris, all that needs to be done is to repair the restoration work. According to National Geographic, as early as 2015, art historian Andrew Talon used laser scanning to record the entire picture of this Gothic cathedral very accurately. In the future repair work, there is callable data-assisted reconstruction, and even directly as the original model of 3D printing of some architectural structures. At this point, 3D printing technology will bring incredible help for future reconstruction.
The whole world is helping France to repair Notre Dame, and the French 3D printing technology is also actively developing. From June 4th to 6th, 2019, the 6th 3D PRINT exhibition will be held in Hall 1 of Lyon Eurexpo, France.
This year, 3D PRINT has 300 exhibitors and 6,000 participants gathered here. Relying on a wealth of cutting-edge application technology, themed on aerospace, healthcare, automotive, construction, personalization, computer research and other fields, a series of on-site meetings will have about 100 French and international speakers to give speeches. In the scene of this large-scale 3D technology carnival, a number of media will also broadcast in real time, and the authoritative influencers of various industries will actively speak and participate in the discussion.
This year, eSUN will again participate in 3D PRINT in France. At that time, we will show a variety of products in 3D printing!
Exhibition: 3D PRINT
Time: June 04-06, 2018
Venue: Lyon Eurexpo Hall 1, France
Booth No: A16
Website: www.3dprint-exhibition.com
FDM filaments new

products
PLA+——biomaterial extracted from corn grain, natural degradable and pollution-free for environment; high rigidity, good gloss and transparency; printing process is non-toxic and tasteless, no curling, no curling.
ABS odorless——use ABS resin as the main raw material, with low VOC, low odor, low warping, high precision, smooth printing and anti-oxidation characteristics, the product can be polished, suitable for long-term continuous printing, no nozzle carbonization risk.
PETG——odorless when printing, good shrinkage and no warping; it has strong hydrophobicity, high transparency and good gloss; outstanding toughness and high impact strength; good fluidity, wide processing range. Recyclable and environmentally friendly.
eSilk-PLA——good mechanical properties and good toughness, stable printing performance, safety and environmental protection; high transparency, low shrinkage, brighter glossiness and silky texture.
eMarble——inherits the safety and environmentally friendly, high strength, low shrinkage, smooth printing and other characteristics. The printed product has its own marble texture.
eTwinkling——a composite PLA material. Biodegradable, good toughness; odorless, low shrinkage, good rigidity; easy to print, no need to heat the print board and with novel color to choose. The printed model is generally with excellent shiny look.
eResin-PLA——the world's first bio-based, safe and environmentally friendly; high printing accuracy, good hardness, scratch resistance; good hydrophobicity, dry surface, not easy to absorb moisture.
Standard Resins——Developed for prototypes requiring precision component parts, hardness up to 88D, good toughness, good impact and strength, fast print speed, low shrinkage, and highly compatible with LED UV light source DLP.
Hard-Tough Resin——a urethane acrylate photopolymer resin with high impact strength; better resistance to falling than the same type of products on the market; rigid resin, excellent mechanical property and balanced performance in hardness, tensile and bending; high surface hardness and wear resistance.
Rigid Resin——the first epoxy resin in eSUN photopolymer resin with the advantages of high hardness, high tensile strength and moderate toughness.
Casting resin for jewelry——suitable for making jewelry models with high definition and smooth surface.

Casting resin for dental——developed for the dental field, with high definition, high hardness, impact resistance, shrinkage as low as 1.88% -2.45%, is a good choice for dentists to make dental products.
combination of Refilament and Respool solves the problem of empty spools after purchasing the filaments. The Refilament is well-winded to avoid tangling , and the Respool can be reused to save resources. At the same time, it also saves transportation weight and reduces transportation costs.
the first ever designed multi-functional storage cabinet with digital display for 3D printing filament, features in easy-to-use, user-friendly interface and elegant design. It has sealed protection and comprehensive dust-proof; it also has a special groove for drying bag, which is convenient for recycling. You can freely set the drying heating time and heating temperature, and detect the temperature inside the box in real time; you can also set the empty disk weight and debug the gram/pound double unit weighing to detect the filament weight in real time.